Welcome to the First-Year Experience (FYE) at Kalamazoo College! The transition to college is full of excitement and challenges, and our goal is to help all incoming students successfully navigate their first year. We do this in a variety of ways designed intentionally to support you as a whole person beginning with Orientation, continuing throughout your first term in your First-Year Seminar and working with an FYE Peer Mentor, and beyond by living in a first-year residence hall and having intentional conversations with your academic advisor. Staff, professors, and peers associated with these programs and spaces all across campus are invested in supporting you academically and personally during your transition. We hope that you take advantage of the resources available to you to have a great first year (and four years) at Kalamazoo College!
Please see the helpful links on this page for more information, and don't be afraid to ask questions. Taking initiative to ask questions and get help are the very best ways to be successful.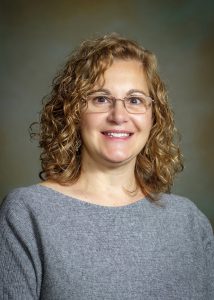 One resource available to you is me, your First-Year Class Dean. One of my responsibilities at the College is to be a "go to" person for first-year students. If you have a question and you are not sure who to ask, have a concern and need someone to talk to, or are struggling and need someone in your corner, please contact me. I am here to listen, help problem-solve, and direct you to helpful resources across campus. If you have a question or would like to schedule a time to talk, please feel free to email me (dana.jansma@kzoo.edu) or stop by. My office is in the Student Development Suite (Hicks Center), and I am here Monday-Friday, 8 a.m.- 5 p.m.
Dana Jansma, Senior Associate Dean of Students and Dean of the First-Year, dana.jansma@kzoo.edu 269.337.7209