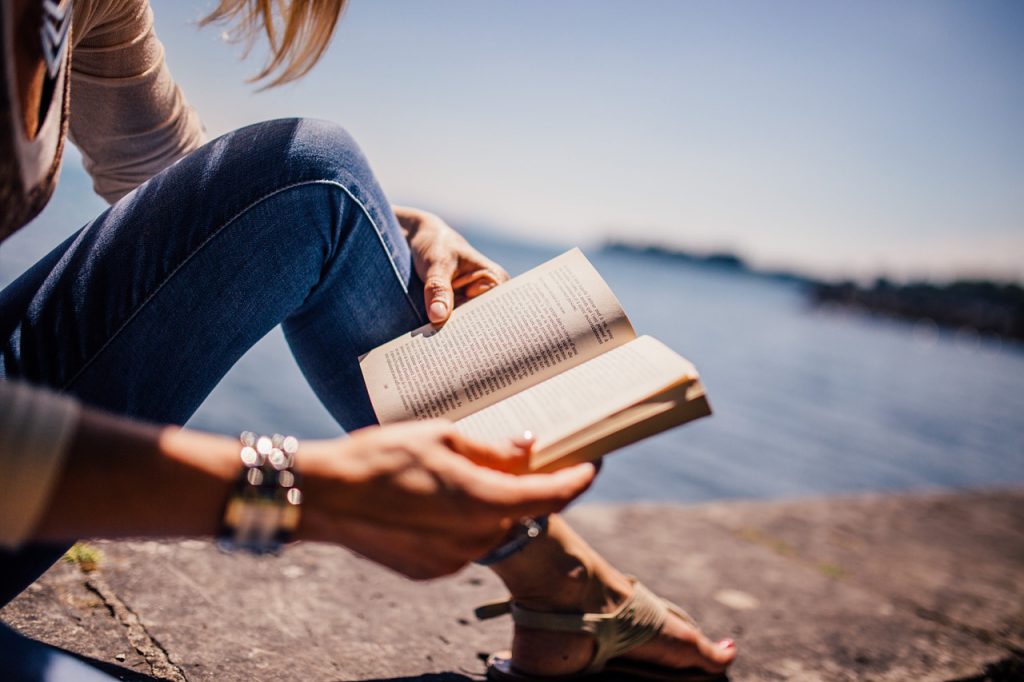 What is Summer Common Reading?
Kalamazoo's Summer Common Reading joins new students, faculty, and staff in conversations about a book they have read during the summer. Incoming students are sent the book in late June as part of a larger Orientation mailing. Students are not required to purchase the book.
Why is it Important?
Summer Common Reading is an important first step in building a cohesive, dynamic, educational community. To share a book means we all begin "on the same page"–literally. We hope that, through reading this book attentively, discussing it with peers and faculty, and making it relevant to students in surprising ways, the Summer Common Reading experience will be seen as a microcosm of, and a model for, a liberal arts education.
How are books selected?
The Summer Common Reading book is selected based on many different criteria. The book must:
be recent
have literary merit and value
address themes of change or transition
foster intercultural understanding
raise important issues
be engaging
2024 Summer Common Reading
The 2024 Summer Common Reading Selection will be announced in May 2024.
All incoming first-year students are mailed a copy of the book as part of a larger summer mailing in mid-June.
Summer Common Reading Response
Incoming First Year students are required to submit answers in response to prompts about the book. Students are mailed the instructions along with the book as part of a larger Orientation mailing in late June. Students do not need to purchase the book
Past Summer Common Reading Selections
Summer Common Reading Selections
2023 Mona Hanna-Attisha, What the Eyes Don't See
2022 Kacen Callender, Felix Ever After
2021 Marianne Chan, All Heathens
2020 LaTanya McQueen, And It Begins Like This
2019 Jaroslav Kalfař, Spaceman of Bohemia
2018 Jennine Capó Crucet, Make Your Home Among Strangers
2017 Eula Biss, On Immunity: An Inoculation
2016 Angela Flournoy, The Turner House
2015 Leslie Jamison, The Empathy Exams
2014 NoViolet Bulawayo, We Need New Names
2013 Vaddey Ratner, In the Shadow of the Banyan
2012 Bonnie Jo Campbell, Once Upon a River
2011 David Finkel, The Good Soldiers
2010 Colson Whitehead, Sag Harbor
2009 Rachel Kushner, Telex From Cuba
2008 Junot Diaz, The Brief Wondrous Life of Oscar Wao
2007 Edward P. Jones, The Known World
2006 Jonathan Safran Foer, Everything Is Illuminated
2005 Chimamanda Ngozi Adichie, Purple Hibiscus
2004 Aleksandar Hemon, Nowhere Man
2003 Ann Patchett, Bel Canto
2002 Ha Jin, Waiting
2001 Chang-rae Lee, A Gesture Life
2000 Richard Ford, Independence Day
Questions?
Please direct any questions about the Summer Common Reading to Dana Jansma, Senior Associate Dean of Students and Dean of the First-Year. dana.jansma@kzoo.edu